Welcome
Images — Chat — Discord — Policies
Bandipedia is an encyclopedia about the Crash Bandicoot series that anyone can edit. It currently has 1,788 Crash related articles and 12,225 images! You can help Bandipedia by clicking the "Edit" button on any article and adding information! Don't forget to stop by and say hello to the active bureaucrats and administrators who keep the site in working order. You can also check out our Facebook.
We now have a Discord server! Click on the image above to join in the chat about Crash!
Levels — Characters — Games
Current Poll
How are you enjoying NSane Trilogy?
Did You Know
That…
Crash was originally going to be called Willie the Wombat?
A glitch allows players to acquire 100 or more lives in the first two Crash games?
Incomplete code in Crash Twinsanity actually allows Nina and Cortex to be paired together before the game freezes?
Feel free to add your own trivia!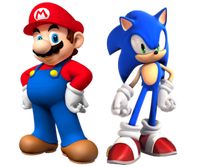 Platformer Games
Go to these sites for info or for help with your own wiki!
A Hat in Time • Azure Striker Gunvolt • Banjo-Kazooie • Broforce • Castlevania • Cave Story • Code: Hardcore • Conker • Contra • Crash Bandicoot • Croc • Cuphead • Donkey Kong • Drawn to Life • Epic Mickey • Freedom Planet • Ganbare Goemon • Geometry Dash • Jak and Daxter • Jazz Jackrabbit • Kirby • LittleBigPlanet • Mario • Mega Man • Metal Slug • Metroid • Oddworld • Ratchet & Clank • Rayman • Shantae (and WayForward games) • Shovel Knight • Sonic • Spyro the Dragon • Strider • Yooka-Laylee
Want your community included? See how!
See all of our Platformer gaming wikis!