N-Sanity Jungle is the fourth level in Crash of the Titans for the Nintendo DS.
The level takes place on a jungle probably near a volcano seeing how most of the level is filled with lava and fiery hazards.
One part of the level is blocked by a giant pool of lava that the player must traverse using the Phoenix, since it's the only enemy in the game that can walk on lava without getting hurt.
Collectibles
Enemies
Crash
Nina
Cute Animals:

Monkey
Pig
Duck
Chicken
Sheep
Soundtrack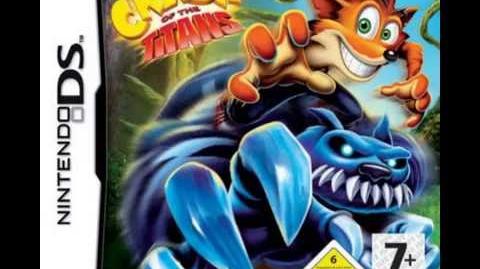 Ad blocker interference detected!
Wikia is a free-to-use site that makes money from advertising. We have a modified experience for viewers using ad blockers

Wikia is not accessible if you've made further modifications. Remove the custom ad blocker rule(s) and the page will load as expected.